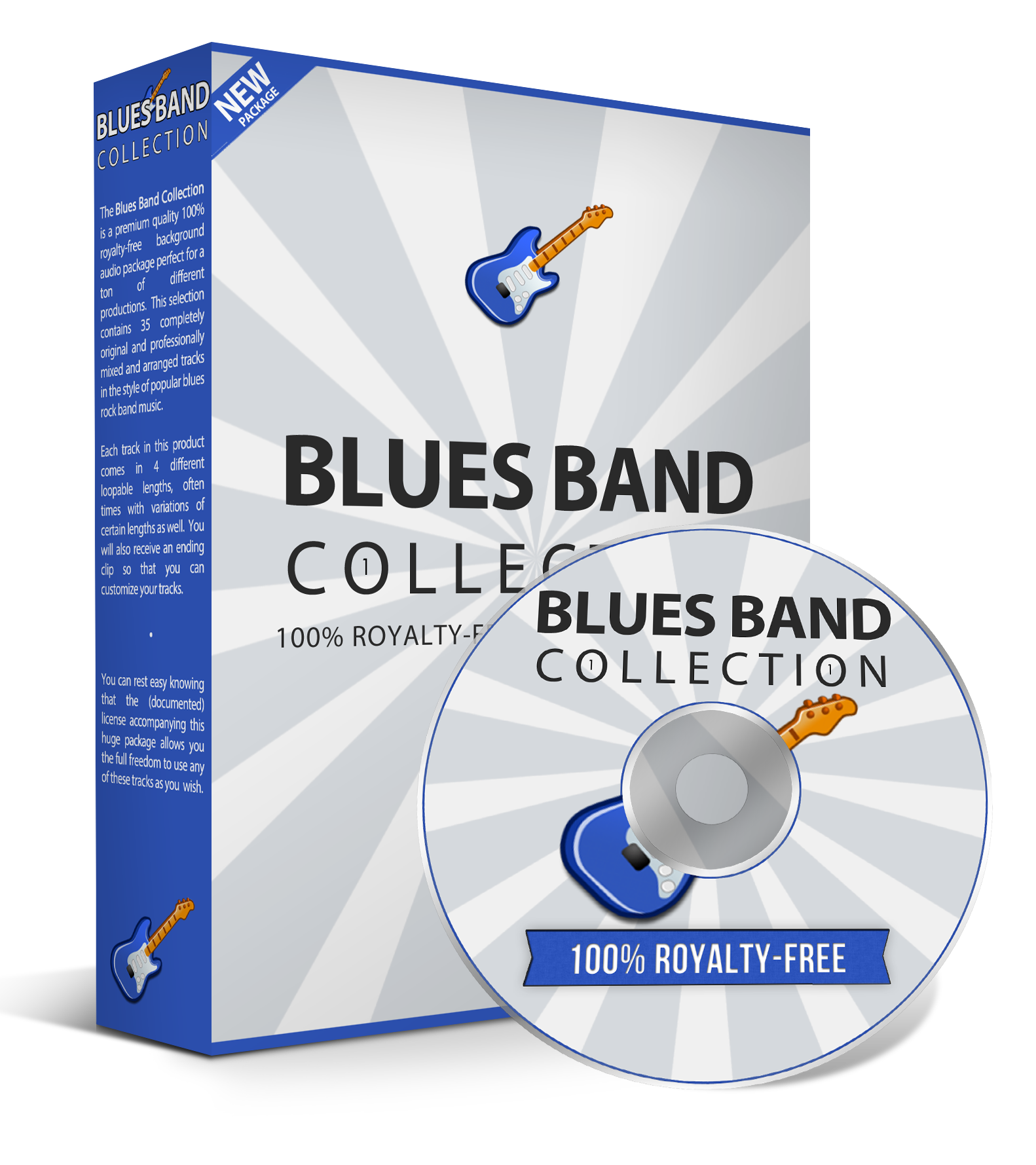 White Label Audio PLR: Blues Band Collection Volume 1
White Label Audio PLR: Blues Band Collection Volume 1 – PLR Royalty Free Audio Tracks – Brand New Business In A Box Package
What You Get With The Business In A Box:
This package is slammed full of resources for literally opening your own royalty-free music business now.
Whether you want to drive the traffic using ad campaigns, or if you want to give resources to affiliates.

35 Royalty-Free Audio Tracks
This package contains 35 completely royalty-free background tracks in the style of lounge and chill out music. Each track in this package is split into various lengths and even variations of different lengths. Additionally, every single track is able to be looped.

Private Label Rights License
This business in a box package comes complete with the private label rights license allowing you tons of freedom to redistribute this product in a number of ways. You can even rebrand the product and change the materials to eliminate all of the potential competition.

Sales & Thank You Pages
There's both a front end sales page and an accompanying thank you page as well. This in itself will save you a ton of time. Just insert your name and place your buy button on the sales page. Upload them and you're ready to start selling your very own product.

Support System & Legal Pages
Not only do you receive all of the required legal documents and pages that you'll need to resell this product – but you also get an easy to use plug-n-play support system as well. Meaning your visitors can easily contact you too.

Graphics With PSD Source Files
This includes the box, ecover, header (for the sales page), and a thank you page header. All of this with the PSD files so that you may edit and change any of the graphics as you see fit. With this, you can effortlessly rebrand the entire product.

Email Swipes For List Promotion
Whether you have a list already, or you're going to build a list – you need to have some swipes to mail to your list. If you want to gather affiliates and encourage them, you need to make it easy for them to promote your offer. Give them these swipes and let them do the selling for you.

2 Demonstration Tracks & Videos
The only way to show potential customers what they're purchasing is to let them hear it. This is where audio marketing comes into effect. You can use these tracks in videos, or on audio sites to reel in traffic from multiple different sources. You also get two HD videos that show off these audio demos.

Fully Rebrandable Training Guide
Many individuals would be surprised to find out how easy it can be to tweak and edit audio files to better suit the project being created. This quick and informative training guide shows exactly how buyers can maximize their usage of this product both quickly and easy.

Professionally Written License
You're not just receiving a simple "YES" and "NO" document. You're getting a full blown professionally written (by a lawyer) royalty-free commercial usage license agreement document to provide your customers.

How To Guide (For You)
While it's easy enough to set the package up – you won't be sent out without a helping hand. From preparing the audio demo tracks to inserting them into the sales page and more, you'll know you're on the right track by using this.
The Complete Business In A Box, White Label Audio PLR, Blues Band Collection, is only $7.04 as I write this!