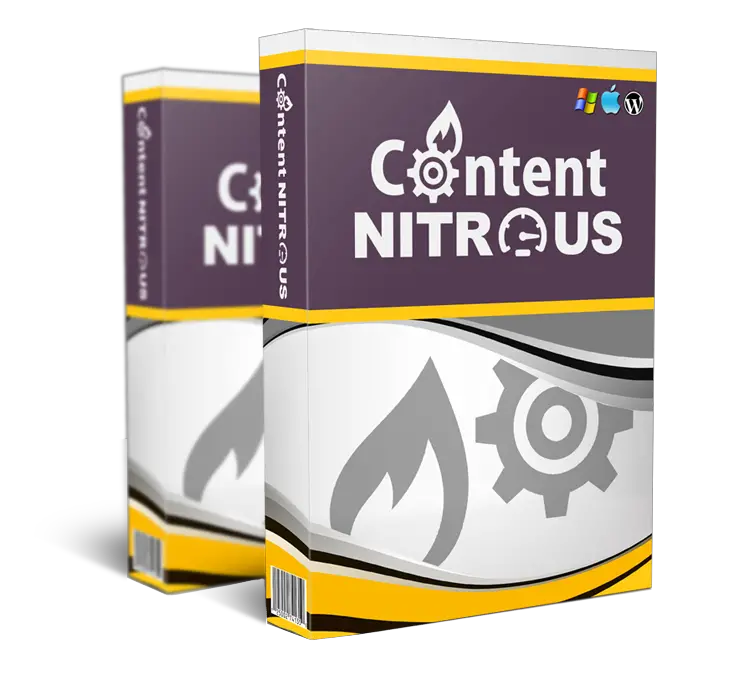 Content Nitrous – Step Boxes Rocket Response Rates!
Content Nitrous – Step Boxes Rocket Response Rates! – Add Money Making "Step Boxes" To Your Websites
A "Step Box" is what we call it, because its a box with 3 steps for your customer to follow that have PROVEN to increase profits time and time again. This plugin and the strategy that comes with it is guaranteed to SUPERCHARGE THE BACKEND PROFITS OF ANY WEBSITE!
Copy & Paste This Code To Make Money!
Omar & Melinda Martin
have been using a system they call
"Content Nitrous" to enhance their
websites and make more money.
They've been doing this quietly for
years and now they have revealed
their secret to the world.
They tested this method for years
on membership sites, download pages
squeeze funnels, you name it!
Once they perfected it they hired a
team of programmers to automate it.
The team slaved away for months
and they finally emerged with a copy
and paste shortcode for WordPress
that pulls in money.
That code can be customized
and place INSIDE YOUR website to
deploy a super profitable marketing
system.
Content Nitrous includes everything you
need to create your own money making
shortcode and be up and running quickly:
:: The Content Nitrous eBook
:: The MP3 Audio Course
:: The MP4 Video Training (4 videos)
:: The StepBox Nitrous WP Plugin
This is an all inclusive business boosting
training system and software!
You've gotta see this thing in action!